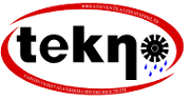 Fire Detection & Alarm Systems
fire detection & alarm systems
Fire detection and alarm systems any building, structure, facility, and detect it in its early stages of fires that may arise in business, in the building to keep residents informed of the situation, in order to inform departments and the fire department established the necessary security to protect both goods and Bell systems.
Although important in all security systems, fire detection a fire could damage the building and people assumed the necessity can be understood more clearly.
Fire detection systems are designed in accordance with applicable fire protection regulations and relevant standards. Buildings able to respond to the different needs of a wide variety of applications and is capable of. Today's technological structure, high-rise buildings, Factories, business centers, hospitals and people integration between fire detection systems and other security and control systems are dense in the buildings where the need for and the level is increasing every day.
Your fire safety requirements and the level of integration with other building control systems, we create for you, the system plays a role, as included in the figure.
When you refer to your fire detection and alarm system most appropriate for you to implement the system and the evaluation identified a number of the work is done.
Regulations, standards and special requirements for your facility by analyzing a comprehensive engineering study is conducted and your business.
That you want to apply fire safety measures are discussed, and fire detection and alarm system in your building, CCTV, evacuation and Public Address, access control and building automation systems and lift with the necessity of integration and the level is determined.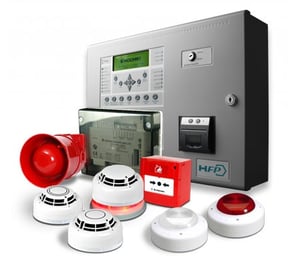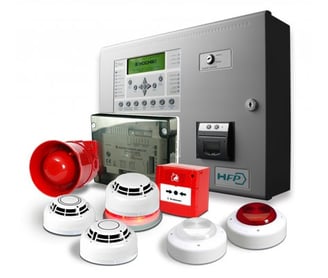 Alarm CAD features are displayed on the left hand side of the page in this document while the Alarm CAD Lite features are on the right hand of the page. Functions or commands greyed out on the right hand side are not available in the AlarmCAD Lite version.
When comparing the AlarmCAD for AutoCAD version to the AlarmCAD for AutoCAD Lite version the reduced features follow the standalone example of this document with the exception of Import/Export AutoCAD dwg files and printing and plotting. These are controlled by AutoCAD and remain the same between the full and lite versions.