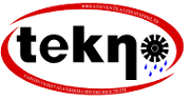 Tekno Fire,
Since its establishment in 1995, it has been carrying out operational system design, implementation and development projects at home and abroad with its expert staff.
Staff; It consists of experienced people who have worked in various companies and positions for many years in their functions and follow technological developments closely.
It consists of people who have years of experience in their expert fields and follow technological developments closely.
We follow technological developments closely, share this information with our customers, and meet the needs of our customers by constantly developing innovative solutions.
As TEKNO; We provide services to contractors, subcontractors and end users.
We can group our services as follows;
Project Planning and Consultancy; In domestic works, we carry out projects in accordance with the Turkish Fire Regulations, abroad in accordance with NFPA, EN, VdS, LPCB, SNIP norms and the standards of international insurance companies.
Project planning; Preliminary covers the main design, application, studies required for workshop manufacturing and hydraulic calculations. For this purpose, we are proud to be the first and only company in Turkey to use the 3D fire fighting system design program (Autosprink VR Production System).
Material supply; We provide service with our wide material portfolio and stocks.
Supervision, commissioning